Wasaru – Sadtimes (Hip-Hop Album)

About the project
Wasaru dreamed of combining lots of different emotions and amazing artists from all over the world from the US to Germany to Korea and Japan on his new release. This album invites us to a trip across different destinations and emotions.
Definitely Hiphop, the album's themes are intimate and immediate : childhood, love, or even isolation…
For his first physical album, to be released on 28th, March, Wasaru wants to create images as beautiful as his beats : a Digipack with a neat design and booklet including all lyrics.
The 14 tracks on the album are mixed and mastered by R3myBoy, the genius who has worked with more than 500 bands, including : Gwen Stefani, Gojira, Roger Molls, EZ3kiel, Arthur H, Skip The Use, …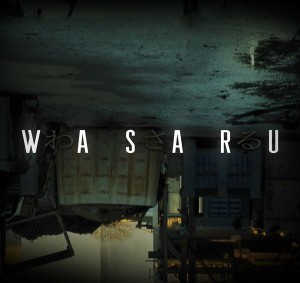 WASARU
« Wasaru is an artist and musician that does not need any "hocus pocus" to flower something up. His focus is plain, real, down-to-Earth, exceptional, and meaningful music with vocals that are heartfelt, passionate, realistic, deep, hypnotic, and gracefully charismatic… » (Ektoplazm)

Active since 2006, after 1 EP and 4 'DIY' albums, « Sadtimes » will be the 5th release of the French beatmaker.
Sharing his music under Creative Commons (free to download for non-commercial use) mostly on jamendo, Wasaru's tracks have reached 800.000 plays. On Youtube, the videos using his music have over 5,5 Millions views.
As a filmmaker, Wasaru directed many music videos for Sage Francis, Le Peuple de l'Herbe, Erotic Market, Kaly Live Dub, Brain Damage…
facebook | twitter | soundcloud | youtube

---
Watch The album teaser and the two first Singles Music Videos :
---
Sadtimes' TRACKLIST :
---
ARTISTS featured on Sadtimes :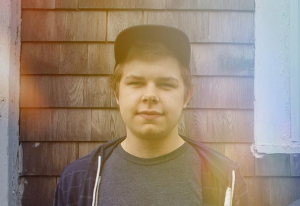 Slawth
Houlton, Maine (USA)
Slawth is a young and fresh promising artist delivering an intimate and powerful rap, providing rich texts and meaningful lyrics.
Slawth's latest EP, NOTDEADPROMISE can be found on Bandcamp.
He's also part of Hiphop duo : Amoebaz.
« Remain gold, shining from the sociophobe within »
soundcloud | facebook | twitter | youtube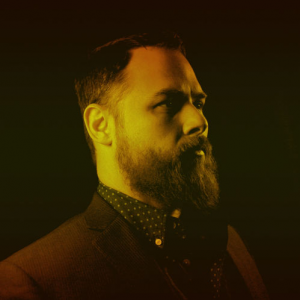 Kaejo
Louisville, Kentucky (USA)
Kaejo is an indie rapper/producer with influences ranging from the Beastie Boys and the Pixies to the Four Tops.
He brings an eclectic mix of sounds and storytelling to his brand of Hip-Hop with a heavy heart.
« And the one thing that stood between us was all this passion »
soundcloud | facebook | twitter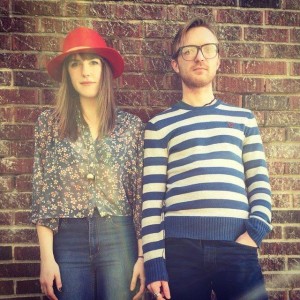 Danielle Rose and Tommy Jordan
Seattle, Washington (USA)
Tommy Jordan is an emcee with a strong midwest influence in his work with an emphasis on rhythm, technique and wordplay mixed with the Northwest influence of relentless self examination and positivity.
Danielle Rose is a singer and Seattle native known for her catchy hooks and soulful vocals.
They're both best known for their work in the electronic-hip hop group Urban Fantasy.
Bandcamp | soundcloud | facebook | twitter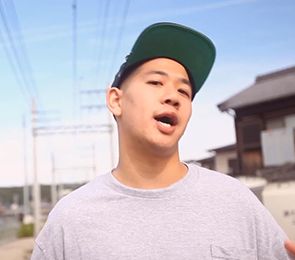 JayCee
Tokyo, JAPAN
Born in 1988, JayCee make some good rhymes.
« いい感じのライムを書きます »
mail | soundcloud | twitter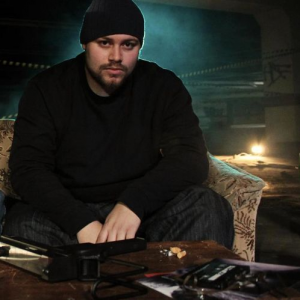 Cedric Till
Berlin, GERMANY
He has worked with artists from 16 different countries and contributed to past and upcoming releases on Dusted Wax Kingdom, Synesthesia Records, Nuages Records and Cold Busted.
Much more will come in the future.
soundcloud | bandcamp | facebook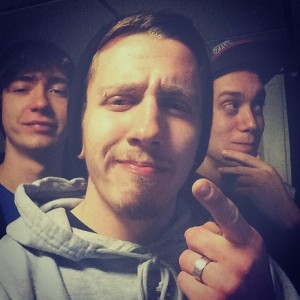 Cory Bugz
North Maine, USA
Hey, names Cory bugz. I'm awkward enough to speak what you can't, so take a listen, relate and enjoy yourself.
mail | soundcloud | twitter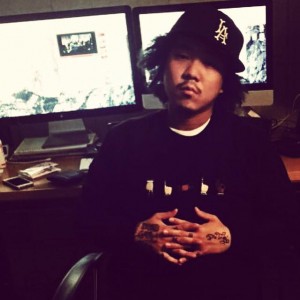 C.Cle
Seoul, KOREA
He is a Korean MC who write lyrics in Korean/English/Japanese.
His music style is mostly based on Funk, related to place he is born-Jeju island.
He wants spread his message to global, now still he trying to contact to many artists.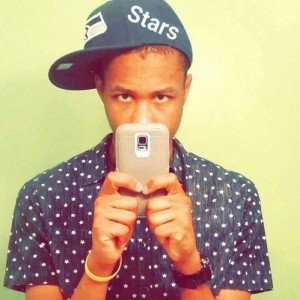 Bwritten
Albany, New-York (USA)
Follow the kid!
Comment, like, share if you enjoy anything I put out
I'll collab with anyone as long as I like the beat!
Hobby for the most; I always take it seriously.
soundcloud | twitter | facebook | instagram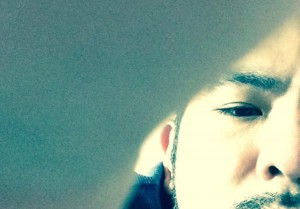 Katagi
Tokyo, JAPAN

Japanese Canadian emcee. Grew up in DTES Vancouver Canada and moved to Tokyo, Japan after college.
Solo rapper, solo thinker.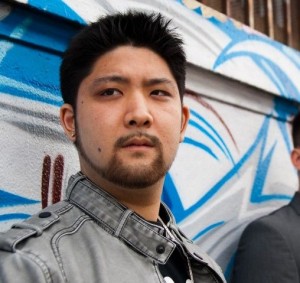 Kuga of NjS
San Francisco, California (USA)
Kuga, one half of the Japanese American duo NjS (Never just Settle) is a bilingual Hip Hop artist born and raised in San Francisco, California. He spent 5 years in Tokyo (2008-2013) where he performed and learned how to rap in Japanese. Kuga is now based back in San Francisco, collaborating with artists near and far. Check out!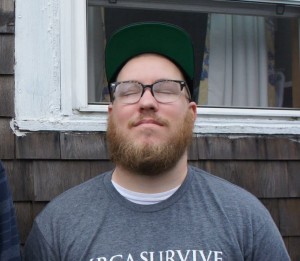 Ben Duff
Houlton, Maine (USA)
His prowess lies in his ability to craft rhymes based heavily in the anxieties and fears experienced in his own life. You will often hear him as one half of the rap duo Amoebaz which also features Slawth. Both artists bring a unique perspective to a genre that often times feels stagnant.
"I went to hell and back and all I got was this mean mug"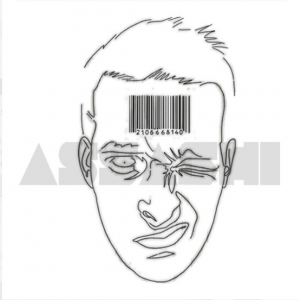 Nÿme
Tourcoing, FRANCE
Apprenti de la rime, Nÿme assène ses textes d'un regard acide sur notre société. Adepte de l'impro qui se révèle un exutoire, touchant parfois les cordes sensibles d'un psyché au bord de la rupture, ses propos sombres et accusateurs ne manquent pourtant pas d'humour.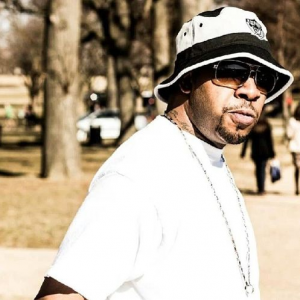 211 Joe
Landover, Maryland (USA)
Joe was raised in Maryland and spent his early teen years in the Landover MD Royal Oaks area. He later moved to NC attending Needham Broughton High in Raleigh & Smithfield Selma High in Smithfield. Returning to his hometown in Prince Georges County, MD, Joe graduated from Bowie High School.
His 2011 freshman CD, On My Own, has received national acclaims and is reaching international audiences.
soundcloud
---
LYRICS
Blurred Foam by Bwritten, Slawth, 211Joe and Cory Bugz
[Bwritten] I bet you never thought of this
Bwritten got the mothafuckin' "IT" factor
You can find me balling out like the Raptor
Or working down at Best Buy making HSAC backwards
And no shame where I work at cause in a year
when these student loans appear I'll reverse that
Now while ya home saying luck
I'm out here for a ride yea tailgating trucks
When I'm aiming for the bucks I ain't waiting for a creature
But still won't make a sound like the class
when they first meet the teacher
Straight silent scrap I make quiet facts
If they live watch me hyphen that Its eastside. [Slawth] Beer belly Get the cheddar
Never bills stacked high
Lurking through the void ill-advised
Hills have eyes Chef Slawth from the top
Let me show'em how the cream's made
Hit the sack early Till they're chirpin' for my dreams sake
I arrived in my sun-soaked gillie
Suited for the winter My dinner is rap-beef chili
Will they learn?
Or continue to feed the bottomless pit of dead rappers
And fading back to anonymous?
Kids assemble to be heard from the cheap seats
East bound, bring your feelings in a bucket to be kicked
Riverside, until every single leech feeds
And your soul will be freed to be hunted in the mist
Here it is. [211Joe] I've been called in for duty, ain't playing games no call of duty
I'm the shit you can call it doody. You smell me?
But hold up, let me switch it up you can say
I'm sick as fuck when
I'm spitting up tap out go ahead and give it up
This is chess not checkers
I'm calling check mate call and check on my mate
our date at checkers at eight. Wai
Off topic you should know I'm the top pic bald headed eagle
soaring way above the ostrich.
Headed to the top me and wifey in the cockpit drop it
all that negativity stop it Or else your liable to be a hostage
so let it go this ain't a threat
I'm just letting know, It's 211joe. [Cory Bugz] Left the hood, now I'm coming off deadly,
Collected myself and my soul is never ending,
So now I rock this game like a pendant on my necklace
but gold chains ain't up on my check-list
Scripting my life, a steady wordsmith
I've been told many times this craft is worthless
Many times I left class
Inserted emotions into my lines, inside of these rhymes
I find coping, I know this, yeah it takes some work
Stop telling me what I'm doing
Yeah, I am my own person, coming up with a movement
You could see I'm not perfect
Steady making improvements, I am my endorsements.
So Long by Kaejo
[chorus] I've got so much to lose
and I've waited so long
When I look all around
Everything has gone wrong
I've got so much to lose
but I've waited so long
When I look all around
Everything has gone…
All along, standing strong
but I think I'm fixing to quit
I feel so old and I can't control my life
and I'm sick of it
Always try to do the right thing
just do it in the wrong way
An open mouth with a foot in it
You just walk away
Talk away, non stop ticking clock
You never stop to listen
I just stand here transfixed
and watch your lips glisten in the moonlight
Day for night, you tricked me its okay
On the loose or on the noose
You like it either way
Gotta say, things got away
I'm really sorry to you
Life of regret, that I can't forget
and I'm only on life #2
7 left, can't catch my breath
and I'm left feeling like a feline
Empty heart and I'm torn apart
Now I'm looking for a free mind
Rewind, or just stop the tape
and where it looks bad just cut it
Sinking ship and a swollen lip
and if my mouth opens up just shut it
Air raid siren blaring out
but I don't hear a thing
You keep calling, going all in
but I don't hear it ring
[chorus] I've got so much to lose
and I've waited so long
When I look all around
Everything has gone wrong
I've got so much to lose
but I've waited so long
When I look all around
Everything has gone…
You can't stop my return
I'm feeling like a champion
So many things that I've been through
and I finally came beyond
Some deficits I was born with
and some I made myself
I screwed up my own life
I didn't need your help
Called you back on the pager
The sound went beep beep beep
S O S and 911 but still won't hear a peep
Just last week I was gone
and you had no idea
And now I'm hiding in plain sight
not one single tear
Down my cheek, another week
and things just start to change
Brand new mission
And I'm wishing for someone else to blame
It's all the same, only if that were true
Sideways glances, second chances
It all comes back to you
What to do, I'm stranded
on an island I created
It doesn't matter what I do
This was fated
Look up see the eyes of a monster
Things get clearer
It's at that moment that I realize
I'm looking in a mirror
[chorus]
Everything has gone wrong.

Fantasy Drop by Danielle Rose and Flash Jordan from Urban Fantasy
[chorus] 1,2,3, sing along with me
Can you hear that beat
Over everything you see
You can't feel nothing
If your looking for something
like the lonliest number-
1,2,3, sing along with me
Can you hear that beat
Over everything you see
You can't feel nothing
If your looking for something
like the lonliest number one
He who angers you, defeats you
You greatest teacher is your enemy and thus they complete you
This the kaliscope that I see through
My fantasies are the muse that I speak to
Power from breakdowns, lessons from my break ups
Vox that I lay down I can't even give up
Never let em get me and I never let em win
If life be the game, I'll be the champion
Lock myself up in, my apartment
I get my hand filthy when Im doing art shit
I don't battle depression
I kill it in it's sleep, why would I let it live to give a final speech
[chorus]
It's been a solid year, anniversary babe
I forgot to get you anything, dig this grave
We can bury our mistakes while we're still alive
Change our Christian names, Bonnie and Clyde
A year since the break down a year since you saved me
Somewhere in the middle we wrote can't break me
The break down didn't phase me, but fuck did it change me
I remain the same and this frames keep changing
Call it codepedency, I want a rid or die
Never wasted my time saying love at first
This is all I wanted, when I say that I promise
To be there and be honest
Got a killer, killer instinct Need another reason
I'm not strong enough to fight yours and my demons
I call in the calvary, head for high ground
With my high horse in position to look down
Well I cannot save you, don't have the resources
To fight off these demons with these combined forces
Meet the whole world, at sunrise for a duel
The second that they threatened of dishonored you
But I don't know what to do when you want to battle you
And there literally no good side to chose
There's literally no good side to choose
There's literally no good side
[chorus]
Explain what I do, it's animal instinct
I'd give it to you if it was mine in the first place
If it's how I'm raised or if my ego is thriving
Or if I made a maze from bridges to island
This is my map the territory I charted
But think your swimming out in uncharted water
There's a light house at the dock thats been shining all night
I'm knocking down your door like the shining all night
Break all barriers, Fuck all obstacles
I already proved I can do the impossible
Done nothing since, impossibles my bitch
In every situation who I'm going home with, like-
[chorus]
Sociophobe Within by Slawth Lyrics
I tiptoe on a fence with both sides displaying painted targets
On the dark side of the moon they'll lay my naked carcass
Im not ready for a fall, but down to start an autumn
Turning each and every leaf the way his teachers never taught us
Running out of options, destination weighing on the bank or not to bank on which way we should be taking
The mind is not a safe place but don't admit you get scared
Or hear footsteps upstairs when no one lives there
[Chorus]
You can run but the ghosts won't leave you
Shake the shadows off, light will never reach you
You're in too deep, don't let the night eat you
It's all in your head, it's all in your head
The monsters are dead
I crept along a path of flickering dim lights
And washed my sins off in a swamp, begin life
Alright, broken mirrors thinking ugly was the motive
Of all these angels pointing and laughing at my emotions
15, posted at the skate park coasting
Arm bloody scarring myself to impress girls approaching
Pencil to the heart, drew my story on the paper
Hid myself within the portaits, and thought art would by major
I was in the 9th grade, when I was pushed around by three kids
Told me I'm a faggot and I need to get my teeth kicked
If it happens it happens and maybe it will be
The end of a chapter where my ego faces defeat
[Chorus]
You could hide but the wicked will find you
Take ahold of your mind and re-design you
You could paint the walls with deep red or fine blues
Self esteem is but a dream, don't let it re-define you
The last time I wrote a song, was in a college bathroom
Scribbling my life away on scrap after class
Soon lackin' on the grades, considered the time wasted
What I learned today was I failed and I hate this
To have my efforts graded and subjectively misplaced with
Teenage wastes of space, with bank statements
Loaded with the commas, I do not belong with all ya's
Nothin but a slave for squalor, on the bench watching ballers
Holler if you got some debt now,
Here in full effect, if you're poor let me hear some chest pounds
If you're insecure, show'em how the hollows get down
Walk like you were never dead, as if your soul has been found
Limping in the street, mine was taken from its nest
Waiting on a rescue by the lady in the dress
As if liberation came from acceptance and love
Learned the key of life was under milestones in the mud
But self esteem never surfaced, homie to dig for this
Nails dirty, dug'em deep enough to find the lyricist
Brought'em to the top and threw his body in the hole again
Remain gold, shining from the sociophobe within
Tokyo's Night View by JayCee and Kuga from NjS
[JayCee] 見上げる東京
頭上のネオン
青い道路と放物線
描くテールランプ
誰かがまたどこかで咲いては散る
薄命だと知る
肌で感じる無常へのサイクル
労働、それと見合わない給料
愛想の尽きた社会への反吐
吐き出すためにまた今日も舞う
Everydayトラッキング
日常茶飯事
SNSじゃ縛れないぜ価値
揺れて瞬いた星みたく
掴めない実態 ありふれてる歌詞
路上のキャンバスとシリアスな目
囲まれても尚とめない手
誰かの模倣と声なき声
すくい上げても溢れて消えるだけ
フロンティア 切り開くゴミの山
毎晩探し出す地上の銀河
うらぶれる前のほんの数秒間
脳裏に焼きつく夜景を見た
この街夢さえ金で買えるなら
散らばる言葉、五線譜に並べた
冷めない余熱 そのままの体温
倍音響かせて夜を奪い取れ
Fallin'し足りない、Good morning
描きたいものもとうになくなって
最後の最後、仰ぐ天に翳す
涙で滲む、満天のネオン.
[Kuga from NjS] 東京から海渡り西の方
SF, Cali 415
地元を繋げる2つの橋
golden gateとbay bridgeはtraffic rush
uh でもcityはマイペース、
大抵皆が炊いてる、high grade
yea 街中散歩、レコ屋アミーバ
その後にスケートするキーザー
アメフト時代の練習場
日が暮れ始めるとあぶねーぞ
出てくる役中、shadyーなやつ
おまけにコジキの小銭ハッスル
でも綺麗だぜネオンはねーけど
坂なら山程タコでも登れねー
道はがらあき車のヘッドライト
歩道を走るヒーローIn black tights
何年住んでも見たことねーもん
時々現れるブッシュのデーモン
コーヒーとドーナッツ加え歩き
帰り道に会う叫ぶ変人
SF から生中継on a Tuesday
ちょっと休憩、しながら見るillな風景.
Monuments by Cedric Till
Promises, songs became monuments Of water poured into the sand where's nothing blossoming
Gave what I had when it wasn't what was wanted
Nor needed, is that an excuse so you can keep it?
Love has no refunds, that's why we feel cheated Noone to blame yet no use being lenient Romanticism pictures us meeting on a day So fleeting, far away in the future
Where depression can't claw at us no more, nor would it Or could it, impatient me wishing it was sooner
Realism sees us splitting, time goes by And we find what we looked for in each other inside
We don't look in each other and find someone who cares But resentment for reminding each other of past fears
So talks are less frequent, we'll come across pictures Of each other in the arms of another lover, Beaming
Just another chapter in a book never finished One day you'll play that song and cry tears cause you remember
Your man's gonna ask « What's wrong », you'll say « Nothing » And erase it, a memory to trace the one that made it
You've learned to let go of the past, and so I faded You'll know it to be true, you just hate it 'cause I say it
Promises, songs became monuments Of oaths sworn solemnly, back in 2003 We used to rec songs on tapes,
Making beats On the PlayStation, bang'em on your NGage, kids hating
Never gave a thought, I felt I would be a star We'd be on, all them hoes gon' be there when we perform
Dreams of a teenager, met with a crew, thought we would be major But setbacks have changed us
Your bro always got in some shit, me and moms always fighting I dropped out of highschool, you dropped the mic, then I locked myself in, made songs and kept writing Met my first girlfriend, everything was tight, then
Three years later hit rock bottom, I had to change You was in debt, stressing hard, dawg, I felt your pain
I bought pots for your crib, brought food on my visits You asked me if I'm really still spitting
Played you my newest songs, you would never listen Started sneak dissing my plans, I saw the ending when you unfriended me, I was grinning A year later, walked past me, pretending that I'm a stranger
False pride on both sides, you were probably jaded From seeing me doing me without you, like I won't make it It's all good, live your life, you know what fucks me up We will never get to see each other coming up
Promises, songs became monuments Of goals there to dwarf all your former great accomplishments
When aspiring and struggling become synonymous And success is measured by economists
When you make enough money, people praise you like a prophet Be beautiful enough, they treat you like a goddess
People love to wax poetic about purpose What they really mean is sell your motherfucking product
Nothing deep about it, I ain't feeling philosophic People preach self-love and some do it for a profit
In love with potential like it's all about a concept But hate it when a person's really honest
I am not a rapper, I just rap, maybe I am not an artist Or maybe I'm whatever you decide, but I doubt it
I love to contradict myself, as an iconoclast Always busy creating personal monuments.
Take a Hi(n)t by Cory Bugz
I guess I'm just a product of my environment
They like to label me crazy I haven't even tried to hide the shit
They find it weird I like to be isolated
I'm high out of my mind, I'll try to find it later
Tried to push me away, so I put pen to paper
If you're not in a song then you don't really matter
I've been going hard because I really had it
And I've been going off because I'm a fucking bastard
You have views up on your videos?
I have views to make a difference in this rap shit
Your fans confined by gold chains
My fans let out rage equivalent to how I get
because what I say makes a difference
Y'all are really stuck up on ya image
Look at all these flashy gold chains and bad bitches
I may be broke, but its better than living like a gimmick
Y'all just as fake as the god that you're worshipping
I'm slaying em, na I'm playing, son
Can't you check the rays of love
that I'm shooting out from this tommy gun?
Probably not, you kept your mind in a box
and awakened a kraken trying to bully me
and that's some serious shit
So now your life? Ima cop it
Times running out, better turn back your watch kid
I've been devouring bodies since they opened my coffin
That's where they lost me
Broke the seel, became the poster boy for pills
Broke that addiction and now my word send chills
I've been up for like three days slaving for a check
that won't make my record famous
All these temptations are coming real blatant
Emotions ran dry so fuck your face
Keep supporting these lames you won't grow as an individual
hitting critical limits of rappers subliminally dissing you
I don't know how they do this
Get famous off of music
I've had so much influence
And I've lost friends from this movement
Why am I so ready to chuck the deuces?
I only have everything to gain, I won't sell my soul
That shit will only make me anxious
Sit back while I kick this shit
and I will kick the bucket once I'm done with it
So don't floss in my face I will jack your whip
I'm fluent with the pen game, #ImTheShit
My come up will one up you stunnas
I'll show up and blow up you busters
I'll never quit, love this shit too much
Get to rolling while I crimp a dutch you lil bitches
Pull up on the scene with my backpack
and a phat sack of bomb weed, that's that
Cold hearted, man I told you from the go
Now ima kick on the instrumentals, producers make em up
Expect the hands, inspect and deck ya man
See? I'm pestilence to your egocentric « test a man »
I'm sounding like a veteran at 20
resurrecting old souls in hand.

All Across The Sun by Kaejo
As I walk across Broadway
I think about you and me standing in the hallway
The tension was molasses thick, but it passes quick
Ex girl, Never liked the way you were looking at me
She said you looked past her
Now I see the way you're looking at me
and my heart beats faster
Say hello
I think I'm running out of time now
Every second just slips away
And I don't think that I ever believed
that you were ever here to stay
Two years later and you called my bluff
You waited till I wanted it
Now you saying that that's enough
and that's all I'm gunna get
If you're looking for trouble you'll find it
Hiding in the worst place
Now you can't even look me in my eyes
like your blinded in a horse race
Can't feel my chest, what's going on
Am I even breathing
Have no choice but to go along
You're actually leaving
And as I continue to talk my shit
Let me ask you a question
What would it take to make you stay
Should have learned my lesson
Truth is
You were never really here
We were only ships passing
And the one thing that stood between us
was all this passion [chorus] All across the sun, Beams of light Blinding me
I'll go all across the sun, All across the sun
All across the sun, Beams of light Blinding me
I'll go all across the sun, All across the sun
See a knocked over stop sign
It makes me think of you
There were so many red lights
but you drove right through
Listen
So many times I should have called it off
But you kept pulling me back
And the one thing that I ever asked for
was the thing that you lacked
All is well
And I hope that you find it, hiding in the last place
No That's not true, what I hope for you
is falling at a fast pace
So far to fall
Walking on the land of the blind, ungh, Look at me king
Prometheus bring me the fire so I can forget everything
The future the past the present, the cure for all that I know
And if life has a melody, that beat goes slow
Count it
One, one, one cuz you left me, 2 for the better days
3 cuz I still miss you, 4 cuz you got away
And these are the last words you get
This bottle's going out to sea
Set adrift in the open ocean, of things that will never be
And I hope that you find it, hiding in a better place
No that's not true, I hope for you.
[chorus]
It was all I could do, It was all I could do
It was only to make it better.

TwoThousandThirteen by Slawth
Erase your hope of staying home safe
Fireplace cold, shivering the household shakes
Freezer-burned love between those we hold close
Living beings turn ghost when the centerfold breaks
Run and hide, civilization built with pity
Rivers run dry, puppet strings lift cities
Are we there yet?
Put your head down and keep them eyes closed
Sew'em shut, go to sleep until we reach the lifeboat
That's when i woke up covered in sweat My pillow soaked up
Throat sore before I choked blood
I was taught fake lifestyles like
How are cartoons the realest things on display right now?
This ain't what i'm accustomed to its not what i'm about
Focused on keeping it all in instead of letting it out
Let me breathe for a second
and leave the reaper a message
I got some demons to feed
but who's going to clean up their messes?
What should i tell them ? (I don't know) Other than
« Stay the fuck of my box, buddy, You are not welcome »
The capacity is for the type of dudes
who made hell up creativity of soem wickedly sick fellas
My minds playing tricks again knock knock, Let me in
I'm out of it and out of shit to say to reminisce
about the times I would sing songs about my death
and shitty people I've met I promised I wouldn't stress
and these kids who don't seem to get the picture
want me to trade away my sunshine
to make them a second « with(her) »
Motherfucker here's a life lesson, from pens to mic michecking
Check it out and bob your head before the nights ended
[chorus] Reach into my mind state and pick apart the dreams
Stick a knife into my back just to rip me from the seams
I'm only here to show these kids what it really means
To feel like your only purpose on this world is to bleed.
Séculaire by Nÿme
Comment exploiter le meilleur de soi-même
Dissiper la brume qui nous éloigne du soleil
Quand je rêve de grandeur d'atteindre les sommets
Je m'éloigne du glandeur qui cherche son sommeil
Je ne vise pas les sommes juste être en unité
J'humilie les illuminés en manque d'humilité
Une kalash' à un militant le voilà militaire
Du cash à un prolo réveille l'instinct milliardaire
Quand je ferme les yeux c'est pour y voir plus clair
Ma tête dans les cieux ma conscience sous terre
T'as beau pousser des altères tu finiras poussière
Même en touchant le pactole ça reste du cash-misère
C'est pas parce que la came isole qu'on marche en solitaire
C'est qu'ils ont brouillé les codes, glissage d'ogive nucléaire
Civilisation séculaire La nôtre est éphémère
Ressources limitées, pouvoir bancaire, force unité
Élites infectées, dessous de table, élites infectées, délit d'initié
Milliardaire, prolétaire
Milliardaire, prolétaire
Mon art est vital, dans ma bulle je ressens moins les balles
Dehors le bruit des larmes m'éloigne de mon âme
J'aime le son du calme, remballe tes palabres
Toute façons je sais bien que t'es pas là quand arrive le drame
Sonne le glas des périodes amicales, je suis qu'un animal
Même le cou serré, pas prêt d'obtempérer quel qu'en soit le prix
Chaque rime, un coup de lame, une façon de soigner ma déprime
Rythme de couche-tard, décalé d'un monde risible
les borderlines sont prévisibles, les religieux sous résine
Les seuls partages sur des réseaux, tes amis sont-ils tes rivaux?
La machine a plus de raison que l'homme addict au raisin
Le navire à la dérive, je vise mes rêves vers l'horizon
Je cultive les fruits de ma passion, hérétique à contre courant
Préoccupé de l'avenir des miens, pas par celui de ma nation
Je compte sur ma motivation pour garantir mon quotidien.

캘리포니아 (California) by C.Cle
[chorus] 내 Track은 이미 너의 Favorite
동방예의지국에서 나는 Gangsta shit
내 Rap은 독해, Cocaine, Ecstasy
흥분과 구토를 유발해 꽤 메스껍지
내 style은 자신감 하나가 아냐 show and prove
하버드 붙었다고 뻥치는 허언증겉은 애기는 이런거 못해
엉뚱한데에다 힘을 쏟는 대한민국의 건아들
흥분은 ダメダメ, 내 음악과 니 앞길은 너무 까매, 까매
너는 안 되 나의 반에반에반에반에도
자기 인생의 주인공 아닌 까메오
난 언제나 나의 매 순간을 배신 안해 Tattoo는 West side
복식호흡을 해서 튀어나온 뱃살
X-File처럼 미스테리하지
난 다 아울러 백인, 흑인, 히스패닉까지
나의 마음, 너의 드립-북극, 알래스카지
내 고향과 무댄 후끈, Now Dance timing
I am the last Finest, 내 앞길을 뚫어줘
귓밥으로 꽉 막혀버린 귀를 뚫어줘
내 Style은 Steady seller, Dickies fit my Sneakers
내 아프로 머릴 보고 사람들이 힐끔힐끔
내 가사 스팩트럼, 블록버스터부터 B급
난 흔들어 니 멘탈과 뿌리깊은 밑둥
내 Style은 캘리포니아, 바다가 내 Home이야
전생에 태어났다면 출발점 마케도니아
알렉산더, 난 V를 그려 마치 메칸더
내 flow는 무엇이든지 열리게 하는 멕가이버
내가 나타나면 모두 쉿
그 전에는 여기 화장실이었나봐 모두 shit
숨을 고르지, Track을 고르지
오로지 Man, Nothing but a Gangsta shit, 난 한국 에이젼시
내 Verse지난 다음에 사람들은 훅가
5형제 아니지만 슈파두파두파
마리화나 eagles 올라가는 주가
감히 제주도 출신 앞에서 물어봐, Who's Hot?
[chorus]
Change by Ben Duff
I'll dodge the bullets
You stay vindictive
You take the cats
and I'll keep the crickets
Why is night the only time I reminisce
Missed chances while my tattoos are traced
by your finger tips
Afraid of the day light
stay hidden in the darkness
Cold sweats followed by regrets
and parched lips
If I wasn't tongue tied down
I'd up and float away
Stutter up a storm and escape
before day break
I need change
I'll take the spare change
You stay submissive
You take the throw rug
and I'll keep my stitches
Why am I still awake, is this a curse
Swimming in a queen sized bed
How much have I traversed
Cause I'm at the point
of pure disorientation
A lot of tossing and turning
and TV channel changing
Fell in love with the static
The little black and white dots
Hidden in the irony of my satirical thoughts
So I'll change
[chorus] It's just three words
And three simple syllables
It's hard to pin point the moment
It starts killing you
So take the high road
Or the one that's scenic
You don't want it but you need it
While you're struggling to keep breathing
Three words
And three simple syllables
It's hard to pin point the moment
It starts killing you
So take the high road
Or the one that's scenic
Yo all I know is
You gotta keep that heart beating
I'll pull my punches
You take the nightmares
You keep my guitars
and I'll face my own fears
Wrote to the monster
whom I shall not feed
But when I looked in the mirror
It read no vacancy
So I bit the bullet
I bathed in the sheep's blood
I went to hell and back
and all got was this mean this mug
You told me it was over
I would have been relieved
But when you're starting over
Who can you really deceive
So let's change
I'll take the laughter
You take the silence
You keep the high fives
I'll stay self reliant
You thought that you could own me
and for a second it was true
It's not the drugs nor the pills
I give credit where it's due
I saw light at the end of the tunnel
So I had to act quick
and pull myself out the puddle
That was my self belief
My doubts and my rage
I learned to uncage my demons
And I changed.
[chorus]
Tricky by Katagi
もし明日はなくて 今日は昨日で
疲労で疲れてるのも嘘で
すべてはO.K.だったとすれば
すれ違いも勘違い本当はlove
神も悪魔もすべては自分
の中で踊ってる今そんな気分
WasaruのビートにKatagiのラップ
やくざじゃないけどタトゥーはそれなり
ナイスガイなのにいかつい外見
世の中嘘だらけだから俺も
ラッパーだけど葉っぱは吸わない
仲間はいるけど友達はいない [chorus] 脳内トリッキー
スモークするスティッキー
メッキはがれて24 karat
Gold, silver, bronze, stainless
グリップは確実 プロセスpainless
孤独な人間 一匹 wolf
肌はJapanese 言葉はsoulful
子供の心で生きてる大人
大人の頭で数える札束
バラマク愛情 厳しい現状
マッサージ行ったらイってから延長
楽しい人生で忘れる過去
鎖をunchain 蹴っ飛ばす箱
ルールの無いビートの上で
暴れるモンキー 毛深い人間
暗号はeverywhere
折り紙unfold
Untold storiesでこの先道飾ろう
鏡に写ってる自分は過去
今とは関係ないlong ago
記憶なら塗り絵のようにはみ出す
現実プラスアルファで動き出す.
[chorus]
---
ARTWORK COVER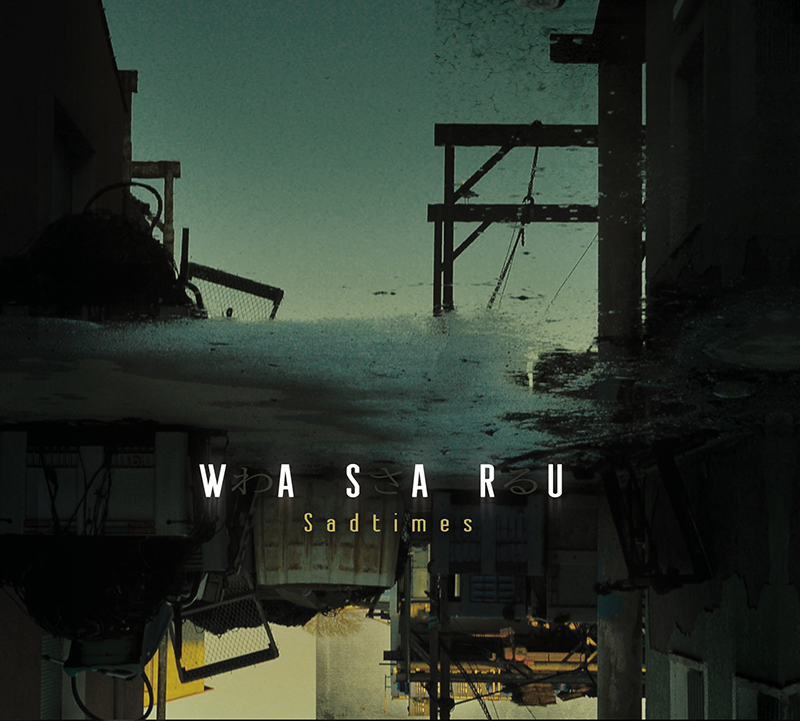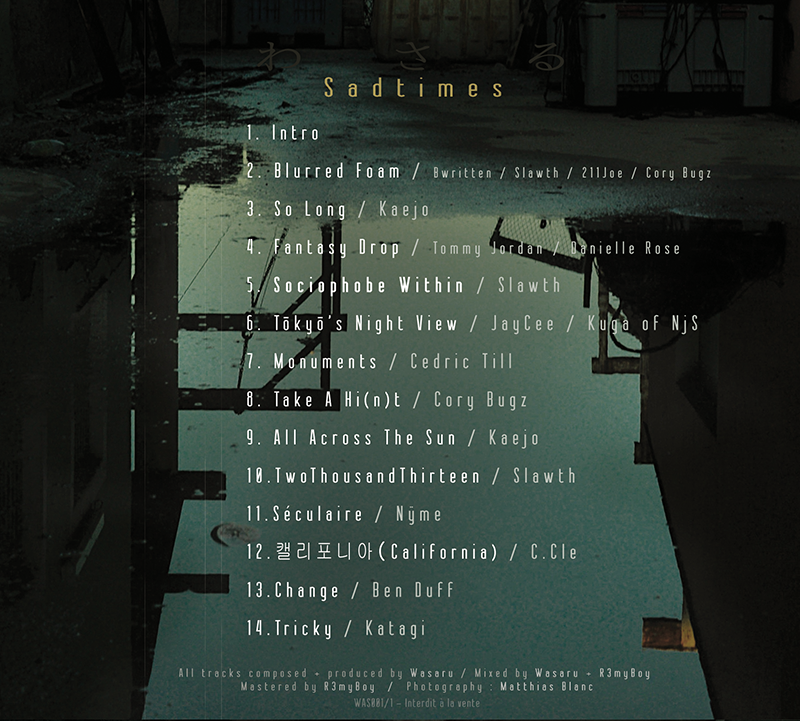 ---

Thanks :
This album has been funded with the help of a successful crowdfunding campaign on KissKissBankBank.
-ak-, .Ozone Drive, 1cadichon, alèm, Audrey.Guatelli, brisenuts, bubbaGNV, c9h9no3, Cédric Hoet, CésarTocard, chanmax records, Charly Nine, Costa , crounchann, DaveDonut, davidcobra, deadloss, degih, djupon, EcstaticNoise, EddySwamp, Elodie.Ventura, famou, FoxFiesta, Hadrien Picard, inkola, Jason Asdourian, jebedai, Jeroen Biertappertje, JJ Martinot, Ju.Maret, K6, Kat82, kazoski, Kevin.Zonnenberg, klakoBen, klakovince, Les Klakomaniak, Lilian V. , Lucie.Mayjonade, Manoush*, MaxwellBradshaw, May Duignan, MCmarty, Mikala, mimil22, missprebo, Muetdhiver, nico cado, Ninabakys, P1cks, PaulineLB, PaulNZ, pea.fonk, pinpouin, plous, Porote, Pseudonyme, Remi.juillet, Rhaemos, Romain Bidaut, ROMAIN DEC, Ronny, Roxtazy, SadHik, Sahim, Screen Djeh, Sean Lamkins, seim, Simon Bigot, Snaik, StatuFab, Sylv1K, Thomas.Blanchard, tidave, Tom AEOF, Tonton Réac', Wow Head, YaZz Mine, Yenaphe, Yoann Fritz, zeDuduf.
---
All tracks Produced and Mixed by Wasaru and R3myboy
Mastering by R3myboy
Sadtimes was released on March 28, 2016
#hiphop #abstract #wasaru #slawth #sadtimes
FREE DOWNLOAD !
© WASARU / SADTIMES / 2016